Rooms
Event capacities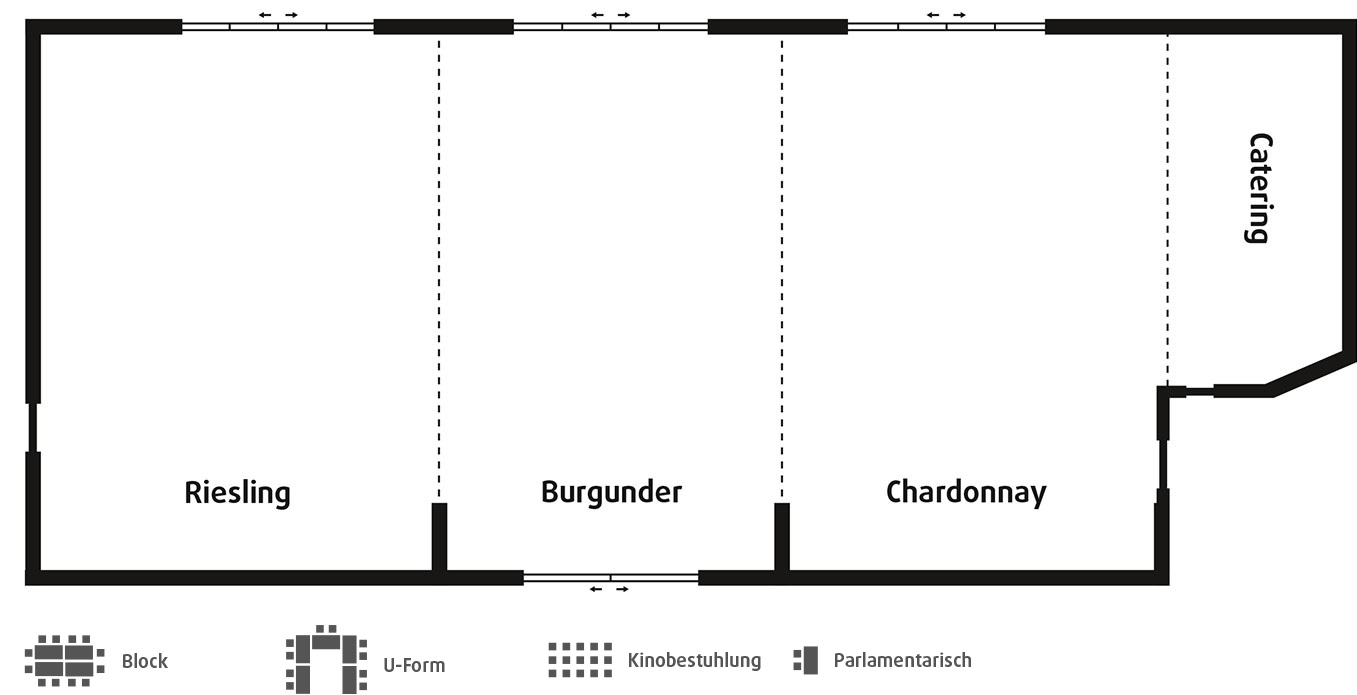 Riesling
Measurements Conference block Block U-shape Parliamentary Rows of chairs
max. 25 Personen

max. 50 Personen

max. 70 Personen
Burgundy
Only bookable in conjunction with Room Riesling or Room Chardonnay.
Chardonnay
Measurements Conference block Block U-shape Parliamentary Rows of chairs
max. 30 Personen

max. 50 Personen
max. 70 Personen

Galerie Weinsaal & Terrasse

Weinstube

Parlamentarisch
Stuhlreihe
9,5 m x 5,5 m

max. 28 Personen
max. 24 Personen

max. 40 Personen
The small theatre is a free-standing brick building with a large double wing door to the inner courtyard, which can be used as an extra room for champagne receptions, drinks, open-air weddings, presentations or conferences.